New to CPRC - M. Claire Greene
This is a series to introduce CPRC members to a broader community.
January 11, 2022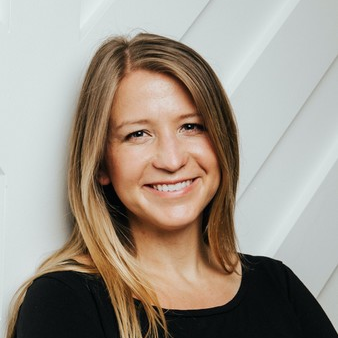 Discipline/Training Background: Global mental health, humanitarian health, epidemiology, and implementation science.
Department: Columbia Mailman School of Public Health's Program on Forced Migration and Health, Heilbrunn Department of Population and Family Health
Started at Columbia: I came to Columbia in 2018 for a postdoctoral fellowship in Psychiatry/NYSPI focused on global mental health implementation science and became an Assistant Professor at Mailman in 2021.
What research are you working on currently? 
I have several ongoing research projects in partnership with HIAS (an international humanitarian non-governmental organization) evaluating the design, effectiveness, and implementation of mental health interventions for migrants in Latin America. In these studies, we focus on engaging migrant and host communities to design and tailor mental health and psychosocial interventions to fit community needs, to train members of the community without prior training in mental health services as intervention facilitators, and to evaluate different strategies for implementation so these interventions are accessible to some of the hardest-to-reach populations.
What motivated you to research in your specialized subject matter?  
When people talk about their experience with any public health issue, the aspect that is often most salient is the social or psychological suffering that is associated with their condition. These psychosocial manifestations and consequences have major impacts on people's functioning and wellbeing. Repeatedly observing this in different populations and settings, particularly in underserved communities who often face compounding social and structural drivers of poor mental health and limited access to care, kept leading me back to public mental health.
What are the policies or areas of policies to which your work is relevant?
In many of the settings where I work, mental health policies do not exist or have only been recently developed. However, policies that influence the social and structural determinants of mental health, including migration and social policies, are often very relevant to my research.
Main collaborators at Columbia? Elsewhere? 
At Columbia, I work with collaborators at the intersection of global mental health and forced migration. This includes the Program on Forced Migration and Health in the Heilbrunn Department of Population and Family Health at Mailman as well as faculty affiliated with the Columbia Global Mental Health Program who are appointed throughout Departments and Schools at the University. 
Don't be shy; what accomplishment are you most proud of and why?

Finding a job that I enjoy and continues to be motivating and fulfilling. I feel very proud to have found an academic home in the Program on Forced Migration and Health and at Mailman where I work among colleagues who I admire, students who are thoughtful and dedicated, and with collaborators across the world who I respect and have become friends.  
If people want to learn more about your research, where should they start? 
The Program on Forced Migration and Health website includes faculty bios as well as some of our Program's ongoing research.
Fun fact about you:
I love to play (and watch) tennis!