New to CPRC - Morgan C. Williams, Jr.
This is a series to introduce CPRC members to a broader community.
January 11, 2022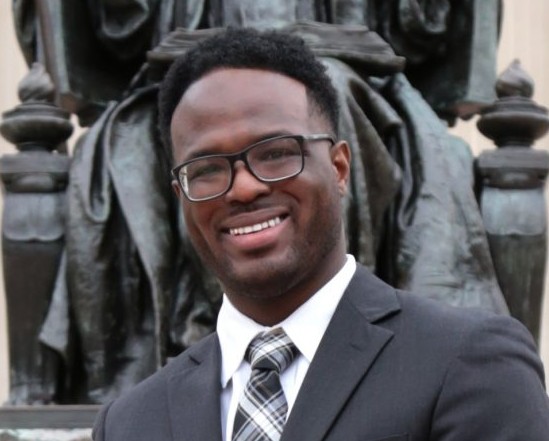 Discipline/Training Background: Economics
Department: Economics, Barnard College
Started at Columbia: I previously received my MPH from the Columbia University Mailman School of Public Health and joined the Barnard College faculty as an Assistant Professor of Economics in July 2021.
What research are you working on currently? 
My current research agenda examines the economic consequences of crime and incarceration policy for racial inequality in the United States—with topics ranging from the disparate impact of criminal history disclosure requirements among formerly incarcerated workers to policing reform. One recently coauthored paper provides novel evidence on the effects of police force expansion on racial inequality in homicide victimization and enforcement activity.  This study finds that while Black Americans overwhelmingly benefit from reduced homicide victimization and arrests for crimes often associated with lengthy prison sentences, they also disproportionately experience an increase in arrests for certain discretionary low-level offenses.
What motivated you to research in your specialized subject matter?  
I primarily consider myself a scholar of race first and generally choose topics which offer unique opportunities to examine various economic behaviors within the context of racial inequality.  There are a number of outstanding questions within this area—ranging from social multiplier effects in homicidal interactions to the potential for algorithmic interventions to improve upon human criminal justice decision making.  An increasing number of academic-government research partnerships also makes race, crime, and incarceration policy a fascinating field of study.
What are the policies or areas of policies to which your work is relevant?
Gun Control: Background checks, state-level gun control policy externalities, and various gun violence reduction strategies
Prisoner Reentry: Medicaid, criminal history disclosure requirements, and human capital investment incentives among formerly incarcerated workers
Law Enforcement Reform: Police force expansion, residency requirements, and body worn camera technology
Discrimination: Algorithmic decision-making
Main collaborators at Columbia? Elsewhere? 
At Barnard and Columbia: Dan O'Flaherty and Rajiv Sethi
Elsewhere: Aaron Chalfin, Glenn Loury, Benjamin Hansen, and Emily Weisburst
Don't be shy; what accomplishment are you most proud of and why?

An early accomplishment that I am certainly proud of involves being selected as a U.S. Fulbright Scholar (Republic of Mali) during my senior year at Morehouse College—the fifth Fulbright Scholar in the College's history.  As a Fulbright Scholar, I obtained early research experience working with both the Joint United Nations Programme on HIV/AIDS and the Malian Health Ministry based in Bamako for a year.   
If people want to learn more about your research, where should they start? 
Fun fact about you:
I love to cook and my young daughter Ella is the light of my life.  I am also one of the biggest New York Giants, Yankees, and Knicks fans you will ever meet!