New to CPRC - Sonali Rajan
This is the first in a series to introduce CPRC members to the broader community.
January 16, 2020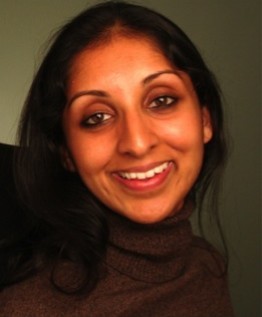 Discipline/Training Background: I have an Ed.D. in Health and Behavior Studies and an M.S. in Applied Statistics, both from Teachers College, Columbia University (TC). My Bachelor's degree is actually in Biological and Environmental Engineering from Cornell University (very different from the work I do now, but I loved my time as an undergrad and so much of that engineering training/problem solving has helped me in my career since).
Department: Health and Behavior Studies, Teachers College
Started at Columbia: September 2012
What research are you working on currently? I'm working on a number of projects right now that I'm so excited about. The work that I've been the most focused on involves efforts to better understand school safety, school climate, and their relationship to school gun violence.
There are several questions that my colleagues and I are seeking to thoughtfully and comprehensively answer. For example, are efforts that respond to the anticipation of gun violence in schools (arming teachers, metal detectors, active shooter drills) actually effective at deterring gun violence? And are these safety efforts in and of themselves potentially traumatizing to students and school staff? Importantly - what resources/tools do K-12 schools need to best attend to the needs of students who have been exposed to gun violence (not just in their schools but also in their communities)? These are complex questions that schools across the U.S. are having to contend with.
I'm also in the process of writing my first book, entitled "Safeguarding America's Schools: Reimagining Solutions to the Gun Violence Epidemic" (in preparation for Johns Hopkins University Press). 
Main collaborators at Columbia? Elsewhere?  I am incredibly lucky to work with some pretty amazing people at TC and at Columbia University more broadly.  There are too many to list, but at TC I am currently collaborating quite a bit with Drs. Lalitha Vasudevan, Lou Klarevas, Lena Verdeli, John Allegrante, and others!
And at the Mailman School of Public Health I am fortunate to collaborate with Drs. Charlie Branas, Kerry Keyes, and others who are a part of the Columbia Center for Injury Science and Prevention. These are all colleagues who are brilliant, supportive, and inspiring--and importantly, also just really fun to work with.  
What are the policies or areas of policies to which your work is relevant?   The policy-relevant work that I am most engaged with is centered around the issue of gun violence prevention: for example, policies that allow for significant federal funding investments into the scientific study of gun violence and policies that inform school safety practices (e.g. whether teachers and other school personnel can be armed with firearms).  
Don't be shy; what accomplishment are you most proud of and why? I was just recently tenured and promoted (as of September 2019) and so, professionally, that is the accomplishment I'm most proud of. 
If people want to learn more about your research, where should they start? The best place to start would be my faculty website, which lists key publications and links to relevant media. I'd also love to share "Re(Search) for Solutions," a podcast series that my colleagues and I launched this past fall, devoted specifically to highlighting critical voices and innovative solutions to the issue of gun violence. You can listen to our first episode (and if you love it, episode 2 is currently underway)!
Fun fact about you?
My favorite place in NYC is, hands down, the Reservoir in Central Park! I run there nearly every morning -- it's such an integral part of my happiness and a place that just feels like "home" to me.