New to CPRC - Veronica Barcelona
This is a series to introduce CPRC members to a broader community.
October 25, 2021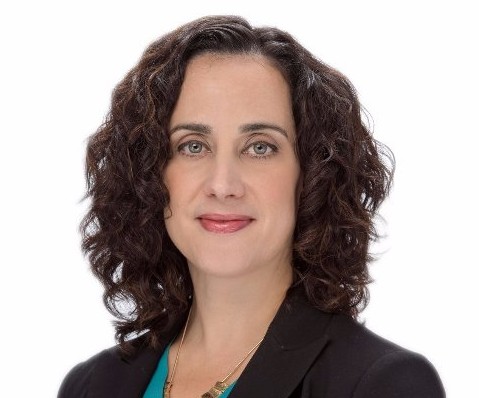 Discipline/Training Background:  PhD in reproductive epidemiology, MSN Community Health Nursing, MPH Public Health, RN
Department: School of Nursing
Started at Columbia: January 2021
What research are you working on currently? 
My research interests include health inequities, maternal health, and epigenomics. I am currently working on a pilot grant awarded by Columbia University School of Nursing (CUSON) with Dr. Catherine Monk on DNA methylation of stress genes in pregnant Latina women from the EPI Study.
What motivated you to research in your specialized subject matter?  
I started off my career as a public health nurse, doing maternal-child health home visiting. This clinical background fueled my desire to do additional study to understand more about causes and precursors of preterm birth. After completing my PhD, I did a postdoc at Yale in genomics. Now I have further expanded my approach to understanding these disparities by adding the study of racism and discrimination and a lifecourse perspective which includes cardiovascular risk factors.
What are the policies or areas of policies to which your work is relevant?
Reproductive health and the health of people who are pregnant is essential to the health of the whole society. Every day, limits, restrictions, and inadequate support in policy affect perinatal outcomes for pregnant people, their children, and families. Such policies include a lack of reproductive freedom (i.e. comprehensive contraceptive education and access to care), free/subsidized childcare, and universal health care access. Structural racism permeates U.S. society, and this is the root cause of many health inequities.
Main collaborators at Columbia? Elsewhere? 
I have enjoyed new collaborations since coming to Columbia with Catherine Monk, Pamela Factor-Litvik, Andrea Baccarelli, and others.
Don't be shy; what accomplishment are you most proud of and why?
My proudest academic accomplishment is completing my doctoral studies with two young children, and then continuing to be successful with the support of great mentors and generous collaborators. For me, being a scientist is doing research to improve the lives of pregnant people and families, especially in communities of color. This is the purpose and passion that drives my work.
If people want to learn more about your research, where should they start? 
To learn more about my research: https://www.ncbi.nlm.nih.gov/myncbi/veronica.barcelona.1/bibliography/public/
Fun fact about you:
I love Latin dancing: salsa, bachata, and merengue!